CLASSIC CARS FOR SALE-- CLICK HERE
CLICK HERE FOR CONCOURS d'ELEGANCE 2014 PHOTOS
July
4-6

GOOD GUYS SUPER SHOW

photos
DSM
INFO
August
24

Carousel car show Union Park 10-3

photos
DSM
INFO
31

Madrid car show

photos
Madrid
INFO
7

Concours d'Elegance - down town photos
DSM
INFO
21

Two Rivers Vintage Bike show

photos
Near DSM
INFO
27

Des Moines Road Rally

Photos
DSM
INFO
OCT
5

Cruise to the woods

Photos
Fort Dodge
INFO
11

Cars and Coffee Karl Performance

Photos
DSM
INFO
12

Covered bridge Car Show

Photos
Winterset
INFO
NOV.
22
BMW's tour Skunk River Restoration
Ames
INFO
22
Auction----- Model T
Perry
INFO
DEC
4-6
Mecum Classic auto auction
Kansas City
INFO
JAN 2015
3-4
Monster jam -trucks & ATV---- Event Center
DSM
INFO
FEB 2015
6-8
Int'l Motorcycle show-Minnesota
Minneapolis
INFO
6-8
Motor Trend car show
Q-Cities
INFO
21-22
Monticello rod and custom show
Monticello
INFO
23-24
Motorcycle & 4 wheeler races-State Fair grds
DSM
INFO
24-25
Indoor RC flying----State Fair grds
DSM
INFO
Note: All listings are family friendly events
CLICK BELOW
NATIONAL CLASSIC AUTO AUCTIONS
BEST OF SHOW Winterset 41 Studebaker click for photos
STREET ROD RADIO ---- www.ernlive.com
Click here for Des Moines Racing History
Click here for best of Good Guys 2014
CLASSIC CARS FOR SALE-- CLICK HERE
Gathering on the Grounds photos 2014
Nostalgic Enterprises West Des Moines
Corvette-sales, service, parts & restoration
Iowa Student Projects
Iowa State students begin PrISUm #12
3 wheel, stronger material, more battery vents
MX REVIVAL Motorcycle Restorations
Ankeny, Iowa 515-577-8848
Restoration Shop of the Month
Specializing in European & American Cars - Ames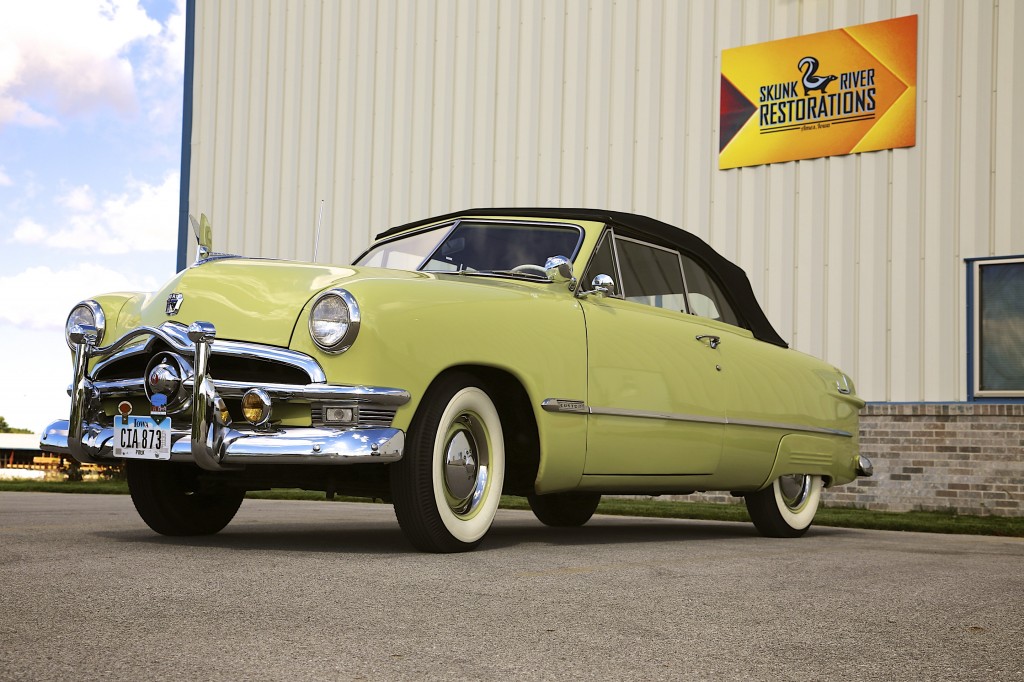 1950 Ford Custom Convertible- Restoration
click photo
Vintage Motorcycle Restoration
BFE Vintage Luther, Iowa
515-291-4501
EMAIL YOUR SHOWS-ITS FREE!
Iowa's Oldest Radiator shop (100 Years)
Custom Made radiators at old school prices
Mann Radiator Shop Council Bluffs
712-322-4583
Repair Garage of the Month
Since 1955-Old School Service-Ankeny
Will repair your vintage 1935 Ford or your new 2014 Chevy
Phone 515-965-1777 - Call Vince Sanders- (Owner since 55)
Tell Him we sent you!
Motor Magic is based in Ankeny, Iowa-
we now average over 18,000 guests / month.
(Sponsorship opportunities available)
We Have over 15 years experience building sales
presentations on web pages in real time!-
give your customer the current information they deserves.
--email us for more information!
Motor Magic -- Home of 2014 Iowa Car Show & Event Guide, Des Moines Car Shows, Iowa Car Clubs, Iowa Street Rods, Iowa Antique Cars, Iowa Auto Events 2014, Iowa Classic Cars, Iowa European Car Event, Iowa Auto Swap Meets, Iowa Auto Rallies, Iowa Auto Shops, Iowa Road course, Iowa Drag Strips, Iowa Auto Museums, Iowa Autocross events 2014, Iowa Classics